Bungeo-ppang/Fish-shaped bun EDEN F&C Korea
The price of this product is for retail customers. Wholesales customers, such as bulk purchases, can get even more special discounts.
Description
Product Name

Bungeo-ppang

Product Type

Food, Bread

Manufactured by

Eden F&C Co., Ltd.

Expiration Date

9 months from manufactured date

Packaging Unit




and Weight

18g each, 360g total

Number of Items

20 per package

Nutrition Facts

Informed down below

Ingredients

Informed down below

Bungeo-ppang is a bread made by adding watery flour dough and red bean ingredients to a bungeo-shaped mold. Eden's bungeo-ppang has various kinds such as red beans, sweet potato mousse.
Famous K-street food, Bungeo-ppang was one-season loved snack only can be found during winter. Eden added convenience and quality to develope Bungeo-ppang as all-time loved snack.
Eden Bungeo-ppang Characteristics
Bite-size design

Cute fish shaped bun

Crispy outside-Creamy inside

Easy and convenient heating

Soft and moist texture
Ingredients

Batter (Wheat Flour, Sugar, Modified Tapioca Starch, Canola Oil, Skim Milk Blend[Skim Milk Powder, Whey Powder, Lactose], Rice Flour, Dextrin, Salt, Glucono Delta-Lactone, Sodium Bicarbonate]. Water, Sweetened White Kidney Beans and Sweet Potato Paste[White Kidney Bean, Sugar, Sweet Potato, Corn Syrup, Pumpkin], Soybean Oil, Egg, Sugar
Contains: Milk, Wheat, Soybeans, Eggs.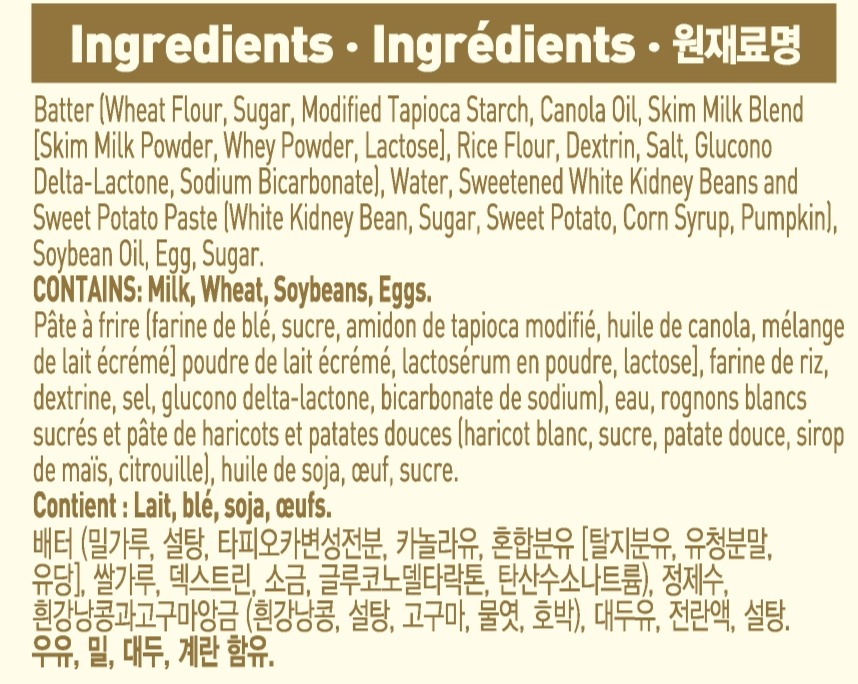 Nutrition Facts
Heating direction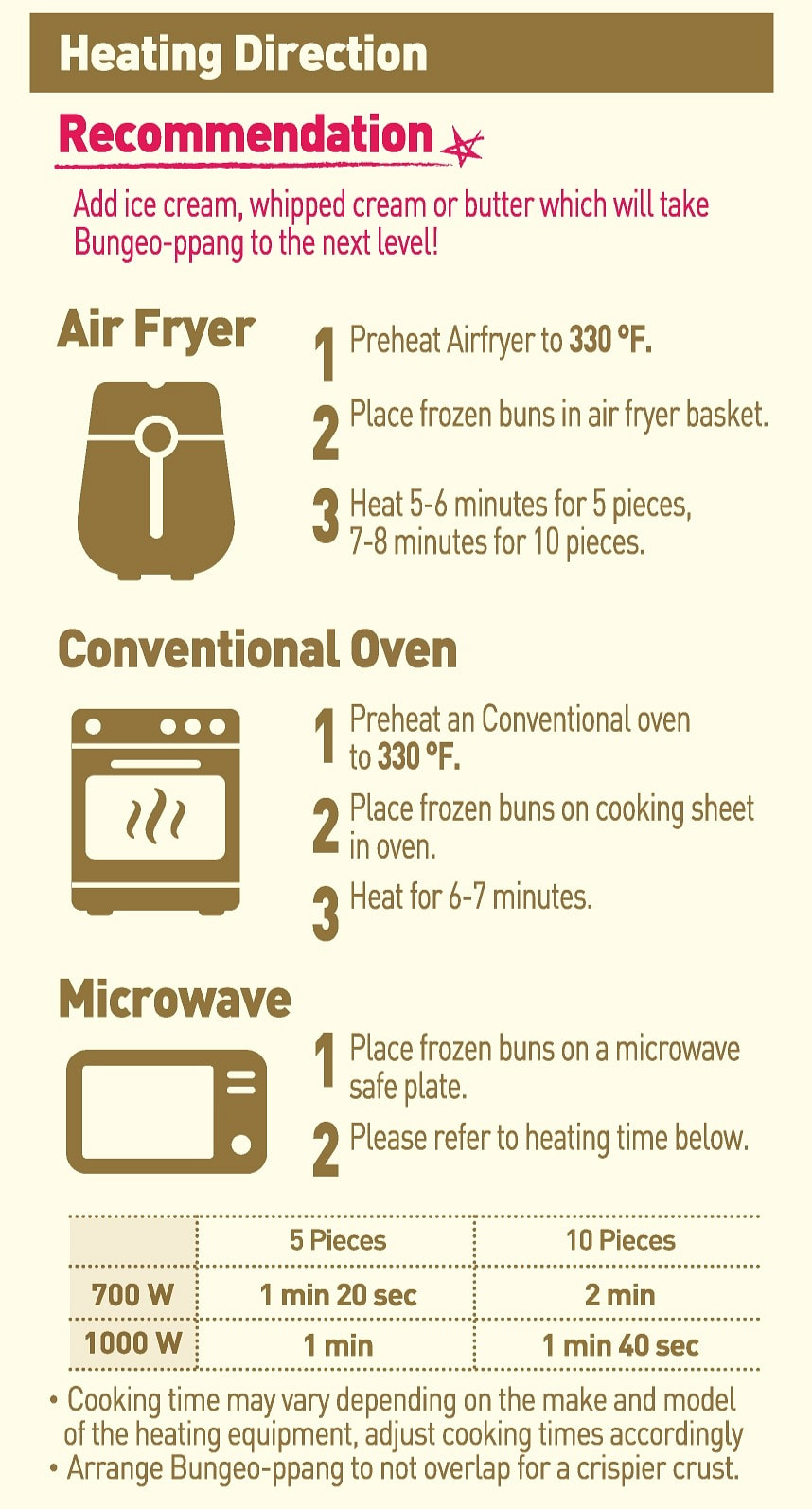 Bungeo-ppang/Fish-shaped bun EDEN F&C Korea
Red Bean paste Bungeo-ppang